Abalone heart and tektite bracelet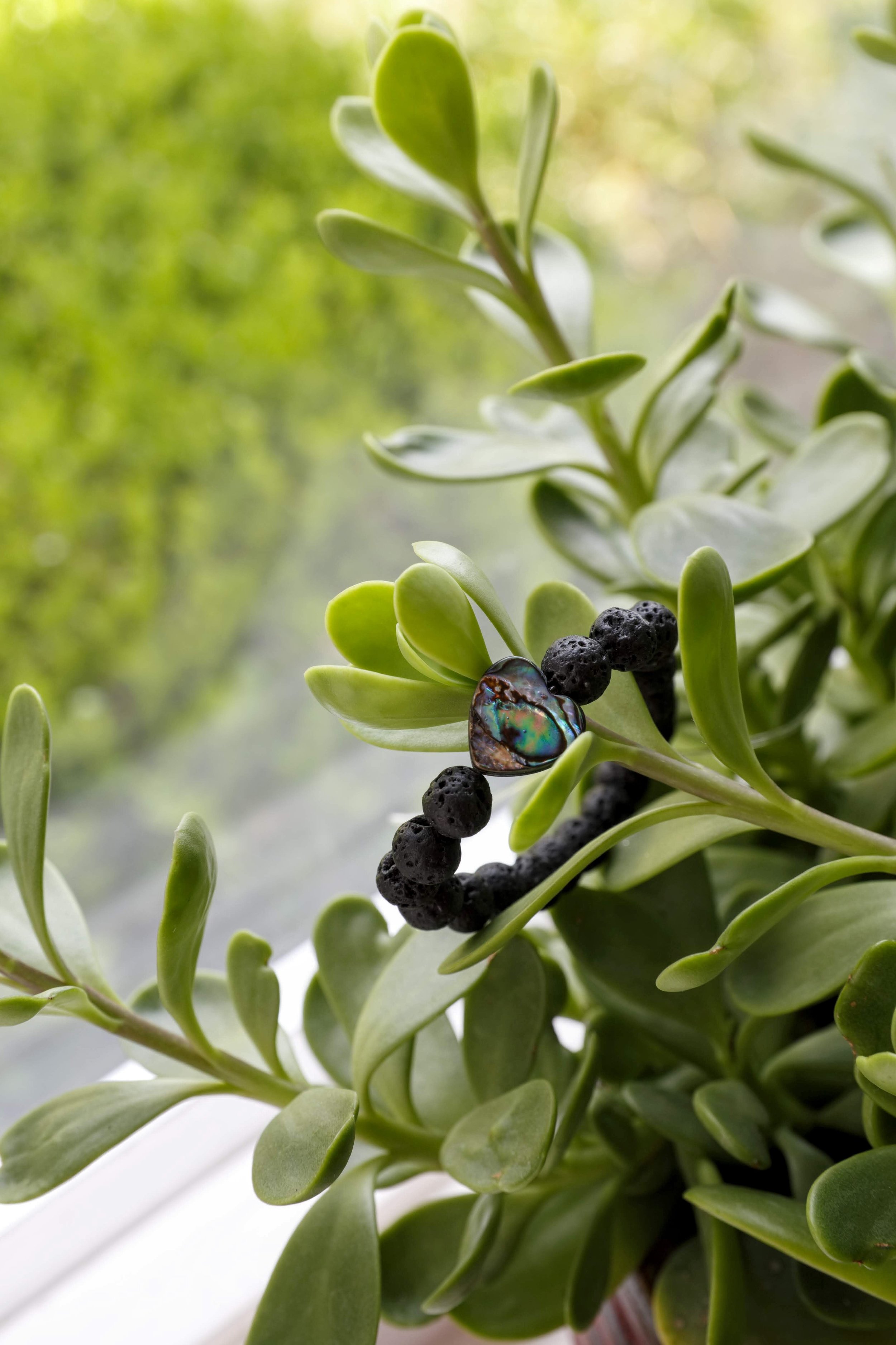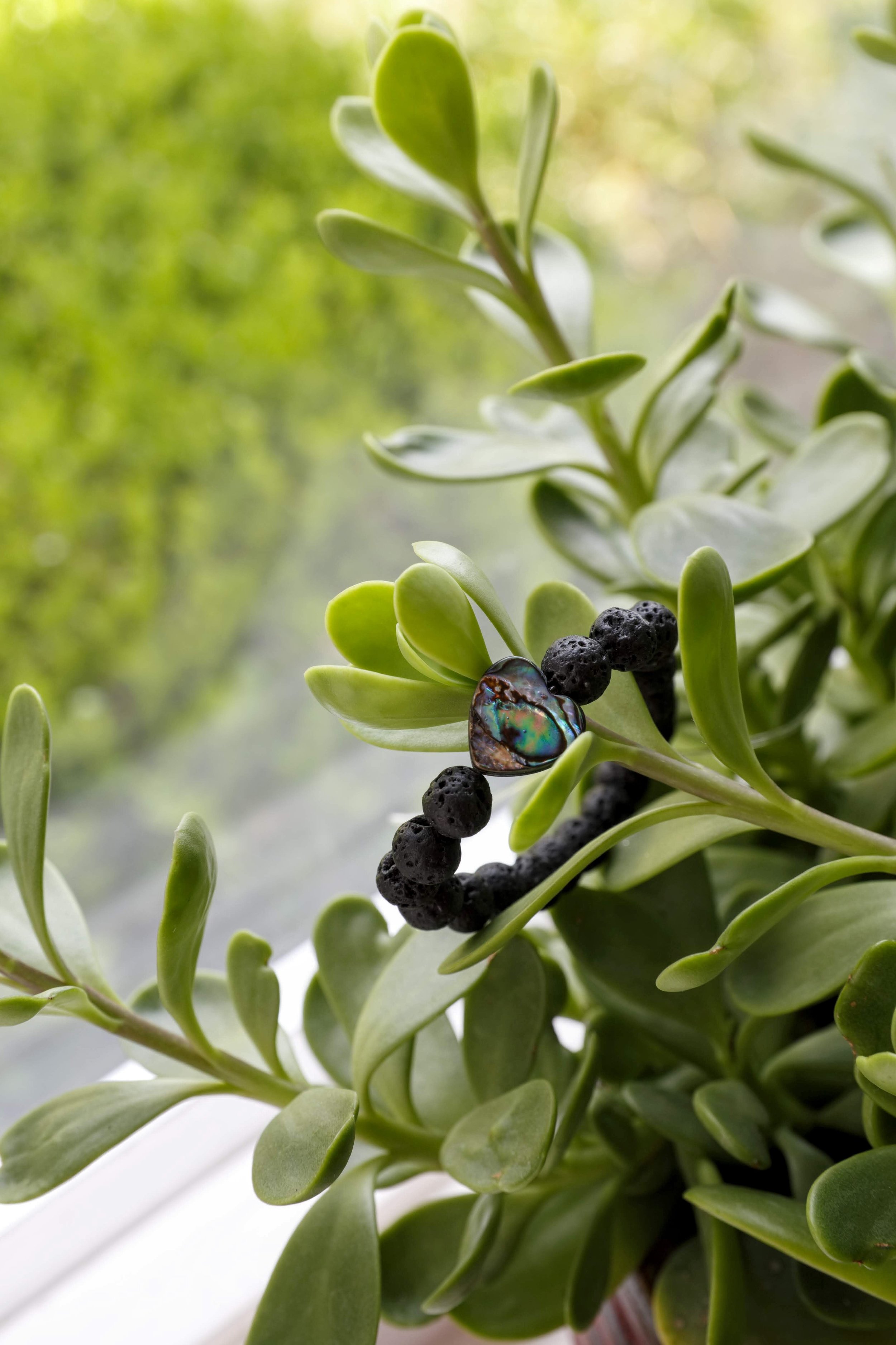 Abalone heart and tektite bracelet
Tektite- *the small round beads*
Associated with meteoric impacts these stones are truly out of this world. Helps heightens ones telepathic communication and psychic abilities.
Expanding ones consciousness and raising one level of vibration the cool thing about these is you can add your favorite essential oils right on to them for bursts throughout the day!
Abalone- *heart shaped* comes from the sea, carrying its energy it will sure calm you. Abalone brings forth compassion / love / peace. It holds a warm & gentle vibration.